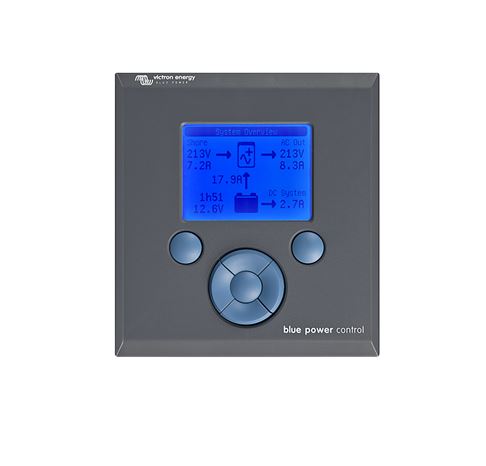 The Blue Power Panel provides intuitive control for all devices connected to the VE.Net network.
It can be used to view and configure the full range of settings on VE.Net devices.
It has fully customizable overview screens which make it the ideal monitoring tool for your power system. The panel also features an integrated VE.Net to VE.Bus Converter (VVC) which allows you to combine the powerful control of the VE Configure software with the simple interface of the BPP, without requiring a computer or additional interface devices.
PRODUCT RELATED