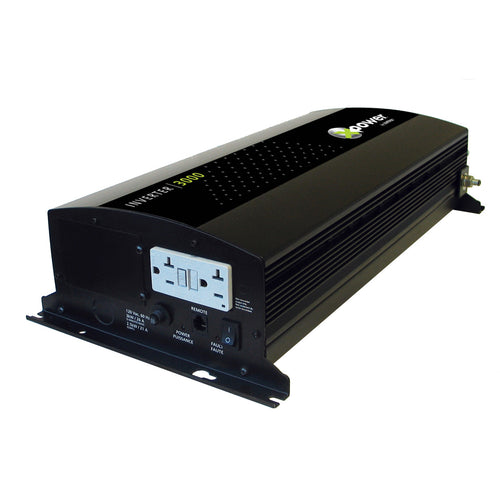 This inverter provide AC power source onboard trucks, RVs and boats.
Featuring high surge capability, it is ideal for users who may need to power multiple loads such as appliances, power tools and other onboard electronics at the same time.
The NEW XPower Inverter 3000 is certified to CSA standard C22.2 No. 107.1-01 and UL 458.
XPower Inverters connect easily to 12 volt batteries to provide AC power for a variety of medium to heavy duty applications.
Designed for easy installation and operation, the XPower inverters provide a reliable source of power onboard trucks, RVs and boats to run home appliances, consumer electronics, entertainment systems, power tools, office equipment and much more.
They are also suitable for small contractors who need to operate handheld power tools from their van or pick-up truck.
This model meets the stringent UL458 regulatory requirements.
PRODUCT RELATED