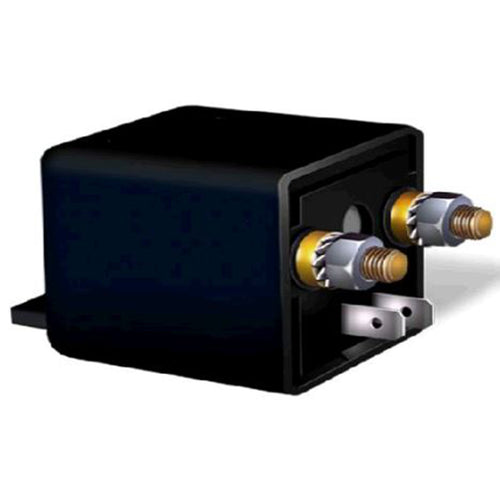 Battery Separator 100A 12/24V
SKU: BS100
Brand: ARFT
Regular price $63.00 Sale ($75.60 inc VAT)
Auto Voltage Selection (12/24V)
100 AMP
Microprocessor controlled
Good alternative to a Battery Isolator
Loss Free Connection
Easy Installation
Power Surge Protection
Small size
Low power use
Intellitec`s Battery Separator is designed for use in situations where 2 batteries are used, for example in emergency services vehicles, leisure vehicles and marine applications.
The battery separator will automatically connect 2 batteries in parallel when one of the batteries reaches the Switch-On voltage, so the other battery will also be charged.
When the voltage drops below the Switch-OFF voltage the connection will be broken.
This prevents a discharged aux battery taking charge out of the primary (cranking) battery.
The battery separator has the unique feature of sensing voltage from both banks of batteries, this means that if an external charging source is connected to the aux battery when Switch-ON voltage is reached the BS will pass charge to the primary battery also.
PRODUCT RELATED