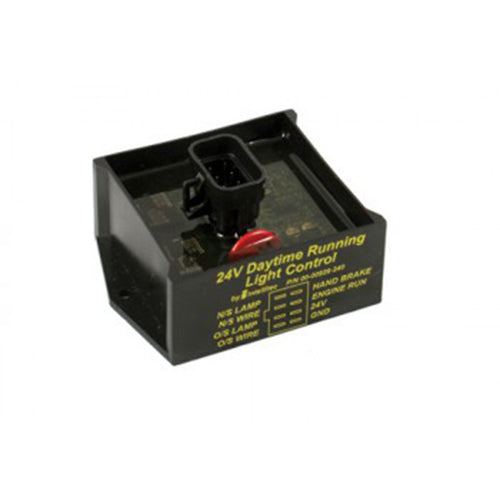 The Intellitec Daytime Running Light Control (DRL) is a cost effective solution for the provision of reduced headlights during daylight hours.
Using pulse width modulation technology, the DRL ECU operates the headlight bulb filaments at a 50% duty cycle, to achieve this three conditions need to be met, these are: 1.
The engine must be running, 2.
The handbrake must be released, 3.
The headlights are switched off .
If the driver turns on the headlights the DRL ECU is isolated and the head lamp bulb filaments return to full brightness.
The DRL has been designed to be suitable as either an OEM or indeed retrospective installation where the current monitoring of headlamp bulbs is a desired option.
Packaged in an IP68 fully waterproof enclosure, using Delphi Paccar plug, the DRL ECU can be mounted anywhere on the vehicle.
PRODUCT RELATED