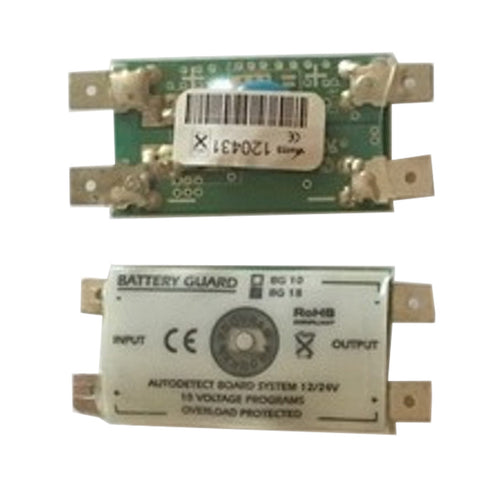 Programmable Battery Guard is the ideal solution for operators and installers, when batteries need to be protected from heavy discharge due to additional loads being fitted.
The Battery Guard is a Microprocessor controlled battery guard.
The unit has four faston connections, 2 input and 2 output connections to guarantee low losses.
A yellow LED shows the status.
In programme mode it shows the programme position.
The BG has an 'Automatic Boardsystem detection'; detecting which battery voltage(12 or 24) is used.
This does not need to be programmed manually.
There is a choice of 10 on/off threshold voltage programmes, for both 12 and 24 V, which can be programmed in a simple way.
The BG uses very little current.
During overvoltage the BG uses just 2mA or less.
PRODUCT RELATED