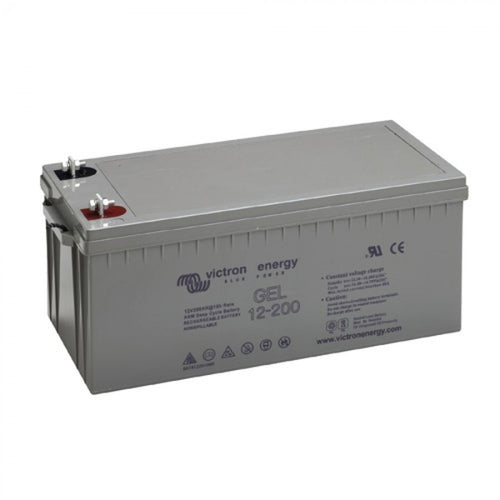 The GEL model range offers best deep cycle durability and in general have a longer service life and better cycle capacity than AGM batteries.
The use of high purity materials and lead calcium grids ensure that the GEL products have particularly low self-discharge so that they will not go flat during long periods without charge.
Comes complete with VRLA technology (stands for Valve Regulated Lead Acid), which means that the batteries are sealed.
Victron VRLA batteries have exceptional discharge recovery, even after deep or prolonged discharge.
Battery is supplied with M5 drilled, flat copper terminals ensuring best possible connection contact and eliminating the need for battery terminals.
The batteries are compliant with both CE and UL specifications in ABS fireproof containers and come with Victron's 2 year world-wide warranty.
PRODUCT RELATED