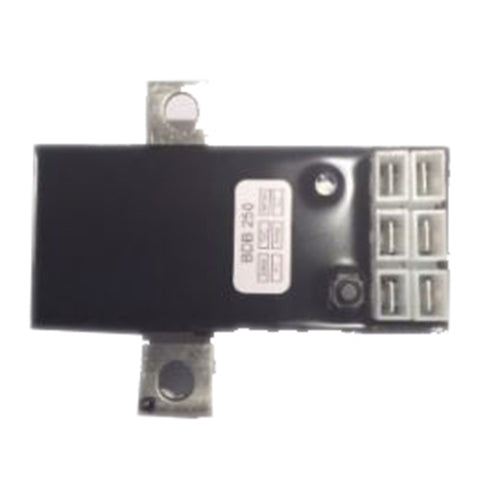 Battery Disconnect 250A 12/24V
SKU: BDB250
Stock: Delivery in 28 days
Brand: ARFT
Regular price $201.00 Sale ($241.20 inc VAT)
Auto 12V/24V detection
Auto or manual reset option
Handling of high currents
Latching relay
Very low stand-by current
The Securing of a LiFePO4 (lithium iron phosphate or LFP) battery against under- and overvoltage with the lowest possible stand-by current.
The BDB 250 battery guard has an Automatic Board System Detection and will detect the battery voltage (12 or 24V).
The BDB 250 battery guard is capable of carrying 250A continuous load and 300A transient load.
You can choose between AUTO/MANUAL RESET in case of a low battery.
PRODUCT RELATED