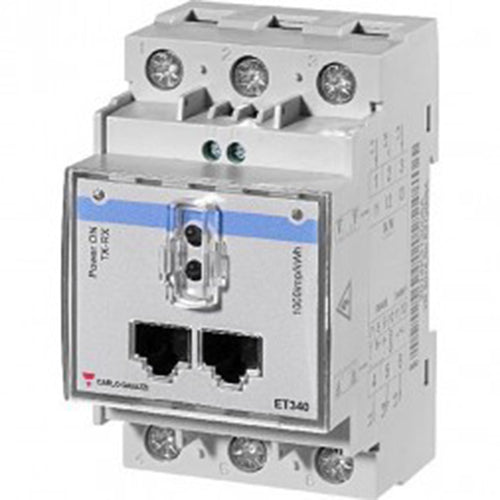 Victron Energy Meter ET112 - 1 phase - max 100A
SKU: REL300100000
Stock: Delivery in 10 days
Brand: Victron Energy
Regular price $90.00 Sale ($108.00 inc VAT)
The Wireless AC sensors are used to measure and calculate PV Inverter current (A), voltage (V), power (W) and energy (kWh), and show it on a Color Control GX and the VRM Portal.
An installation will have one gateway per system and one sensor per phase.
The gateway connects to the Color Control via Ethernet, and is the DECT hub for the sensors.
Multiple sensors connect to 1 gateway.
This one phase energy meter, has a maximum 100A.
Typical usage • - 1.
In Grid-parallel Hub-4 installations to measure the power of the whole system 2.
Measure the output of a PV Inverter and display it on the Color Control GX and related monitoring websites and Apps.
PRODUCT RELATED