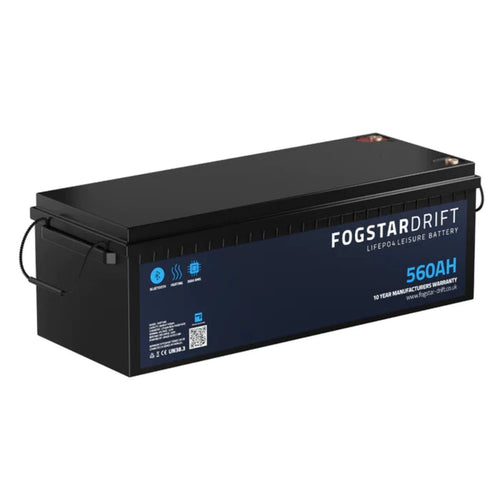 The Fogstar 12.8v 560Ah Lithium Leisure Battery can be used across a wide range of applications, from solar energy to camper and caravans, golf carts to electric wheelchairs, marine and boating.
The Fogstar Drift Lithium Leisure Batteries offer a phenomenal cycle life (>3500 cycles at 80% DOD),a low environmental impact and a superb 10 year warranty.

You can connect up to 4 x Drift Batteries in Series and parallel.
Manufactured using Grade A EVE LiFePO4 Lithium cells, high discharge JBD BMS, built in Bluetooth and Heating as standard - this new Lithium Leisure Battery collection offers everything you'd expect in a premium product.

All batteries come with free access to the Fogstar Drift App, enabling you to access real-time data about your Lithium Leisure Battery at all times. The Fogstar Drift app is free to download on both Android and iOS. 
PRODUCT RELATED