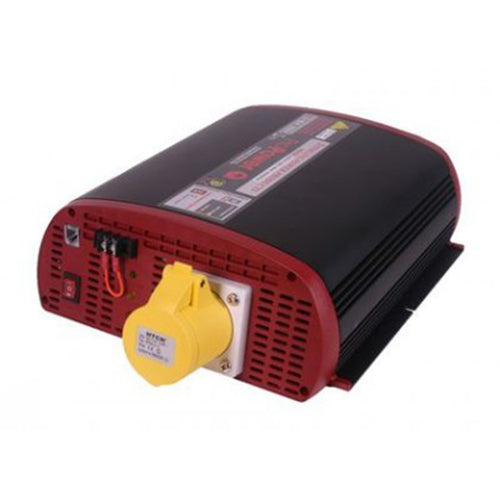 Inverter 12V – 110V 1800W Quasi Sine Wave
SKU: AI121800
Brand: Sterling Power
Regular price $616.00 Sale ($739.20 inc VAT)
Voltage - 12V
Watts (Continuous) - 1800
Output - 110V
Quasi Sine Wave
Remote control included
2 years warranty
Come with 24Kt gold plated connectors
Cost Effective: works with around 95% of electrical products
suitable application for Powertools, Portable Power Solutions, Off Grid Power, Caravans, Boats, RV, Leisure and more. 110 v models suitable for UK building sites
Engine interlock
All inverters come pre-wired
110V / 50Hz models come with yellow sockets, and engine interlock.
This Quasi sine wave inverter work with most electrical appliances, All sterling inverters are continuously rated at 40'C, with all the usual overload, over voltage and low voltage cut outs, all the inverters come with cable and 24kt gold connectors, in order to prevent battery terminal corrosion.
The big plus with this type of the inverter is it is low cost and high performance, linked in with fact that it will run 95% of general equipment subject to the correct output of the inverter.
PRODUCT RELATED