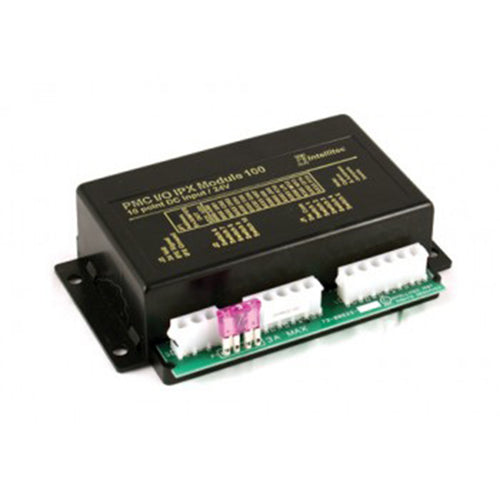 Intellitec PMC 110 Input Module 12v
SKU: 00-00622-110
Brand: Intellitec
Regular price $202.00 Sale ($242.40 inc VAT)
PLEASE NOTE IMAGE FOR ILLUSTRATION ONLY. THIS PRODUCT IS 12V VERSION
12 Volts 10 Input Connections
Works as part of PMC System
Connections with AMP Mate N Lok
Module can be set for 1 of 16 addresses
Intellitec's 110 Input module Programmable Multiplex Control (PMC) system is designed to work in tandem with the PMC CPU and other standard, semi-custom or custom I/O modules.
Featuring 10 input connections for rocker, limit, or sensor switches.
Each individual input can be configured as either a switch to ground, or a switch to battery.
All input information is directly communicated to the CPU via the PMC comms link.
The CPU then utilizes this information to control other PMC output modules within the system.
PRODUCT RELATED