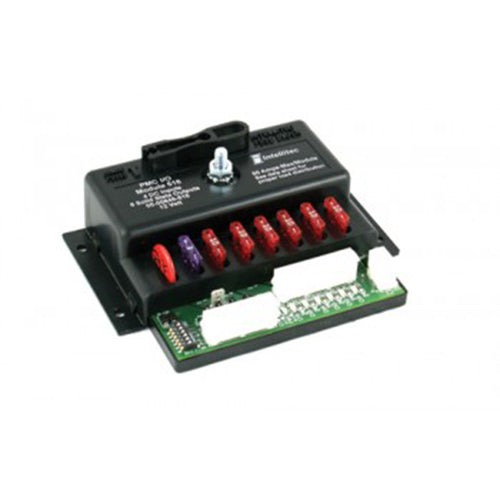 Providing power-fusing, switching, and distribution in one module, the 846 series features 6 solid-state, high side outputs and is capable of controlling up to 37 Amps.
Field effect transistor controlled outputs are ideal for applications like warning, indicator and brake lights.
The outputs are controlled by field effect transistors and are ideal for high use applications, such as flashing warning lights, turn signals and brake lights.
There are four input connections for rocker, limit, or sensor switches.
Each individual input can be configured as either a low-side switch to ground, or a high-side switch to battery.
Input information is directly communicated to the CPU via the PMC communications link.
All of the input/output harnesses are connected with AMP Mate-N-Lok connectors to reduce installation time and errors.
This module should be installed in a protected environment, inside a vehicle.
PRODUCT RELATED