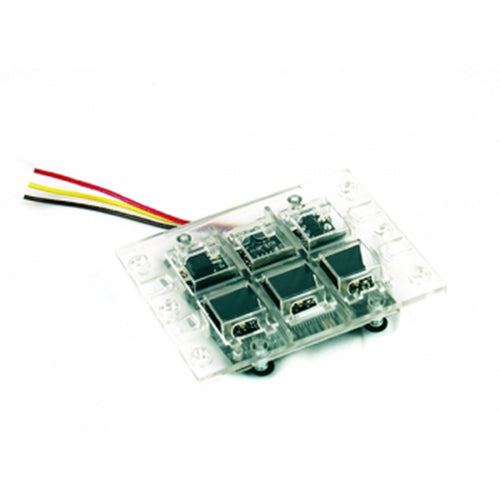 Intellitec PMC 874 Programmable Switch Panel 6 way 12v yel / grn bright
SKU: 00-00874-006
Brand: Intellitec
Regular price $243.00 Sale ($291.60 inc VAT)
Switch Panel 6 way 12 Volts yellow / greenn brights
Fully programmable
Extra bright LED's
3 way AMP Mate N Lok connector
Legends can be developed for each switch and printed on mylar or paper on a standard office printer
APPROVALS NPIA Spec 5 Approval
STANDARDS E11 10R
035724 e11*72/245*2009/19*5724*00
The 6 Way LED Switch Panel works in conjunction with Intellitec`s PMC System, it is fully programmable and its flexibility allows the vehicle builder to determine which switch controls a certain electrical function.
Each panel features extra bright LED backlights which can be dimmed through software.
The keypad is connected to the PMC system through a 3 way AMP Mate N Lok connector.
The keypad can be mounted behind a panel with cut-outs or surface mounted with the wall cover plates.
PRODUCT RELATED