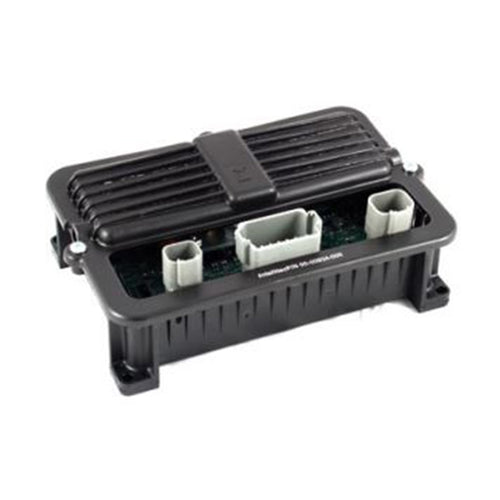 The Water Proof Six Output/Four Input Module 00-00934-000 is a member of Intellitec's Programmable Multiplex Control family.
It works in combination with the PMC CPU or the 160 channel IPX master and other standard, semicustom, or custom I/O modules.
The module can be used on either 12 or 24 volt systems.
The module provides power switching, with electronic overload protection, and distribution.
Switching is accomplished via long life, field effect transistors Five outputs can each provide up to 10 Amps and one of the outputs will provide up to 20 Amps.
The total module current is limited by the "I squared rule" on the following page.
Each output channel is programmable to respond to any of the 160 channels on a PMC loop.
They can be paralleled to provide greater output capability.
PRODUCT RELATED