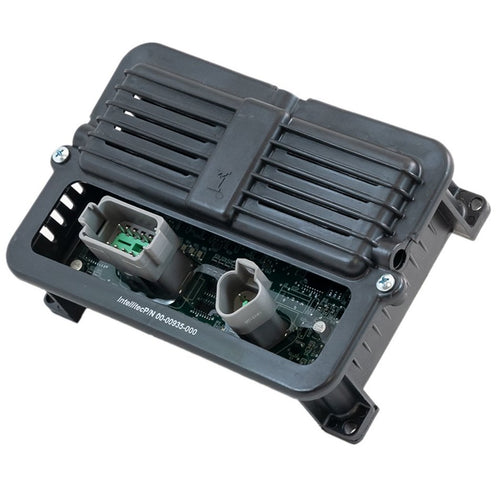 Intellitec PMC Sealed Input Module 12/24v
SKU: 00-00935-000
Brand: Intellitec
Regular price $289.00 Sale ($346.80 inc VAT)
12 and 24 Dual voltage
Compatible with Intellitec PMC System
Provides ten digital inputs
Each input channel is programmable to be either high side or low side to provide greater flexibility
IP-65 Rated
The approximate module dimensions are: 18.4cm X 12.1 cm X 5.7cm
The Water Proof Ten Input Module 00-00935- 000 is a member of Intellitec's Programmable Multiplex Control family.
It works in combination with the PMC CPU or the IPX master and other standard, semi-custom, or custom I/O modules.
The module can be used on either 12 or 24 volt systems.
The module provides ten digital inputs to the Intellitec multiplex systems.
Each of these input channels is programmable to transmit to any of the 160 channels on a PMC loop.
They can be programmed to be either high side or low side input to provide greater flexibility.
PRODUCT RELATED