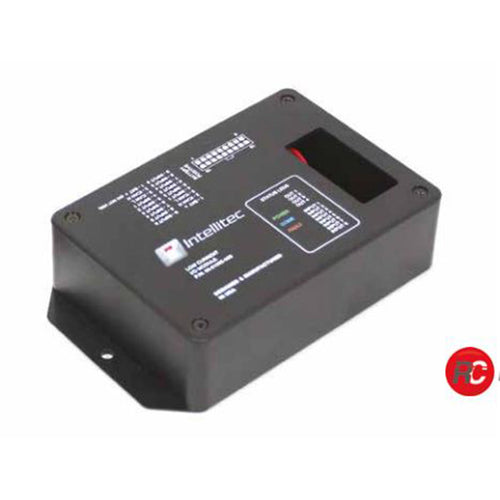 The Road Commander Low Current I/O module is intended for use on low current loads within the Recreational Vehicle, and provides control for turning interior and exterior lights on and off.
The Low Current, LC, module has four available output channels rated at 5 Amps each.  The maximum current draw from the LC module under full load is 20 Amps.
The LC module has 8 high/low selectable inputs which can be used to control its own outputs or various outputs on other Road Commander modules.
The module outputs are driven utilizing self‐protected FET technology to protect the module and the output load.
Apart from the self‐protecting FET shutdown the module has configurable current shutdown which can be set up to 5 amps.
These outputs are ideal for lighting circuits as they are PWM controlled and can dimmed down to 10% duty cycle.
The Low Current module may be used as a 'stand‐alone' component module, as part of the Intellitec Programmable Multiplex Control System 'PMC', or as part of the Road Commander system.  The manual details the Low Current module operation in each of these applications. 
PRODUCT RELATED