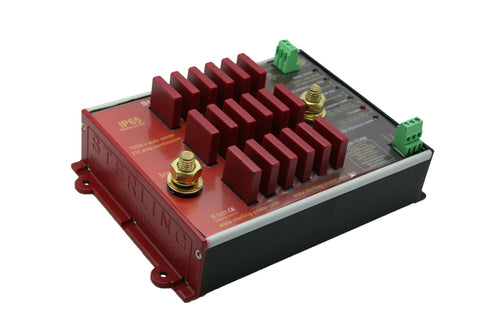 The range of Current Limiting Voltage Sensitive Relays (CVSRs) offer bullet proof versatility.
Not only do they act as bidirectional 0.0V drop charging relay but they also offer the ability to react in a controlled way to excessive loads that would normal destroy conventional relays.
Under high loads, such as: Large Inverters / AC units / Bow Thrusters.
The load drawn down the DC cabling would exceed the cable and relay rating and cause the arc to weld shut or would simply cause the relay to shatter.
However, the CVSRs have PTC fuses which allow this high load to abate before opening the relay, thus protecting your relay/system.
PRODUCT RELATED