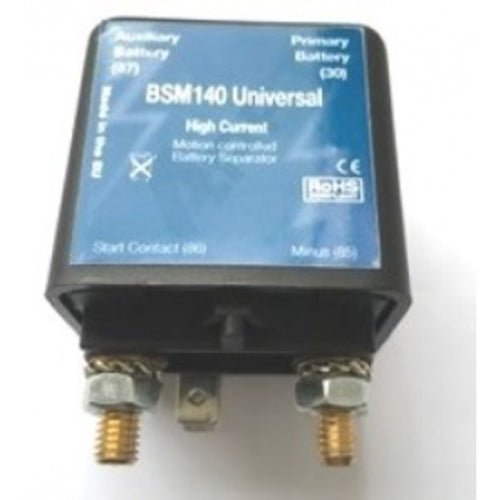 The battery separator will automatically connect 2 batteries in parallel when one of the batteries reaches the Switch-On voltage, so the other battery will also be charged.
When the voltage drops below the Switch-OFF voltage the connection will be broken.
This prevents a discharged aux battery taking charge out of the primary (cranking) battery.
The battery separator or VSR has the unique feature of sensing voltage from both banks of batteries, this means that if an external charging source is connected to the aux battery when Switch-ON voltage is reached the BS or VSR will pass charge to the primary battery also.
It is no longer possible to read whether a vehicle is 'on' based on the battery voltage with regard to many modern vehicles.
The BSM has a sensor that detects vibrations.
The BSM can detect whether a vehicle is 'on' based on the measured vibrations.
Since every vehicle is unique and has its own vibration frequency and amplitude, the user can set the sensitivity of the BSM.
PRODUCT RELATED