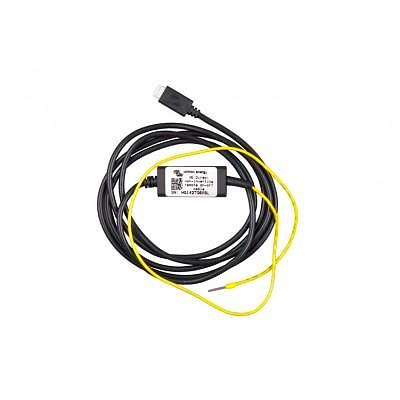 Victron Energy VE.Direct non-inverting remote on-off cable
SKU: ASS030550320
Brand: Victron Energy
Regular price $22.00 Sale ($26.40 inc VAT)
This cable can be used for on/off control of BlueSolar MPPT solar chargers with a VE.Direct interface.
For example installing MPPTs in combination with a VE.Bus BMS.
The MPPT will be switched on when the source signal on the cable turns high.
It will be switched off when the source signal turns low or becomes free floating.
PRODUCT RELATED