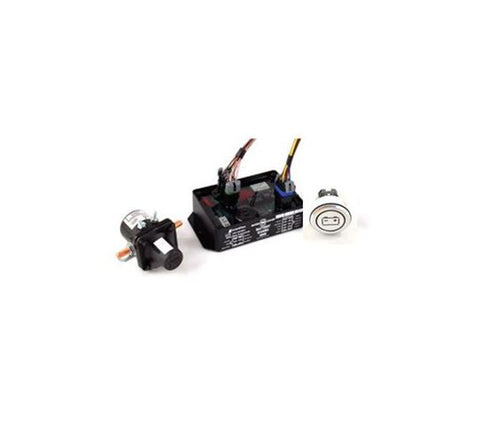 The Battery Guard 3000 is a fully programmable power management system that can be programmed to a customers requirements.
Battery Guard 3000 operates by constantly monitoring the available battery power when the engine or charging source is not active.
Cut out voltage`s, timers & alarms are fully programmable to provide a fully flexible solution.
If the battery voltage drops below a pre programmed level of both time and voltage, the system isolates all electrical loads that are connected through the battery guard relay.
This ensures that starting power is preserved.
To restart, simply press the reset switch and starting power is restored.
Automatic reconnection is also possible in specific applications via the software.
Built into the Battery Guard 3000 is a programmable audible alarm, this can be linked to both voltage and time.
There are also two programmable 10A outputs that can be used to switch external alarms or indeed what ever may be specified.
The Graphical User Interface software is windows based and is supplied free of charge after the installation engineer has been on an Intellitec certified course.
The software has been designed to be user friendly and the amount of parameters that can be programmed is almost endless.
Training is available if required.
PRODUCT RELATED