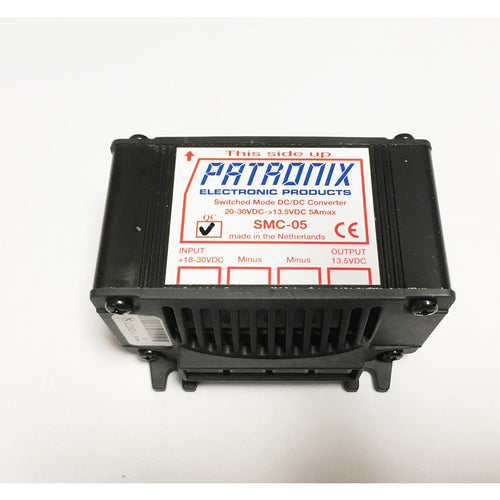 DC/DC converter 12V-24V 7A
SKU: SMUC1224-7A
Brand: ARFT
Regular price $76.00 Sale ($91.20 inc VAT)
PLEASE NOTE IMAGE FOR ILLUSTRATION PURPOSES ONLY
Step up 12 Volts to 24 Volts
Maximum Output Current 7 Amps
Switched Mode
High Efficiency
High Reliability
Compact
Short Circuit Protected
Current Limited
A DC-to-DC converter is an electronic circuit or electromechanical device that converts a source of direct current (DC) from one voltage level to another.
This switched mode DC/DC step up converter is a non galvanic isolated converter and enables you to step up from 12 Volts to 24 Volts.
The converter uses a switching technique that results in high efficiency, which makes it possible to use a compact housing unit.
The converter is short circuit protected, current limited and combines high efficiency withhigh reliability.
PRODUCT RELATED