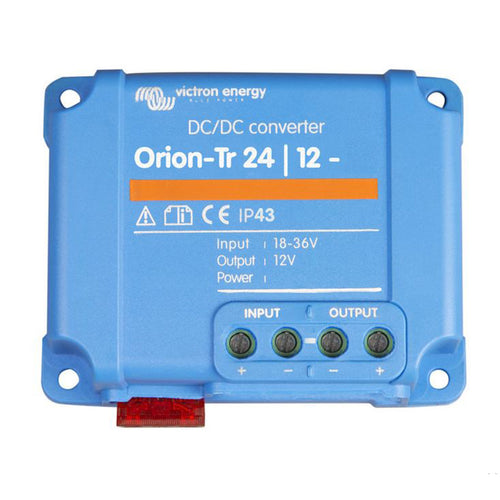 An ever increasing amount of electrical equipment is now being used in mobile applications.
A DC-to-DC converter is an electronic circuit or electromechanical device that converts a source of direct current (DC) from one voltage level to another.
This Orion-Tr 24/12-15 (180W) DC-DC converter steps down the voltage from 24 Volts to 12 Volts.
For High efficiency it uses synchronous rectification, the full load efficiency exceeds 95%.
IP43 protection when installed with the screw terminals oriented downwards.
No special tools are needed for installation.
PRODUCT RELATED