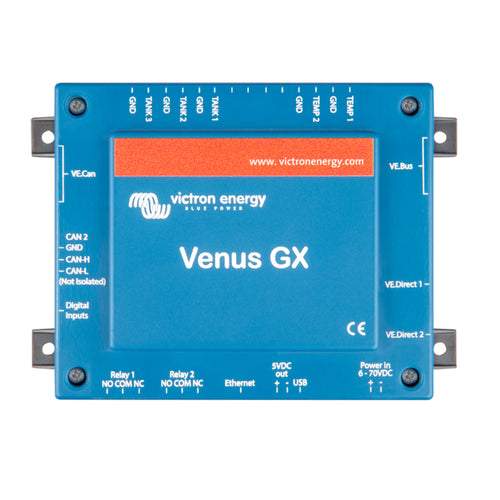 The Venus GX is a cheaper alternative to the Color Control Gx lower cost, mainly because it has no display or buttons, but it has the same functionality to provide control and monitoring for all products connected to it such as inverters, multi, quattros, BMV 700, Quattros and more.
All readings are forwarded to Victron's free remote monitoring website: the VRM Online Portal.
To get an impression, try the demo on https://vrm.victronenergy.com.
It also has 3 tank sender inputs and 2 Temperature inputs.
PRODUCT RELATED