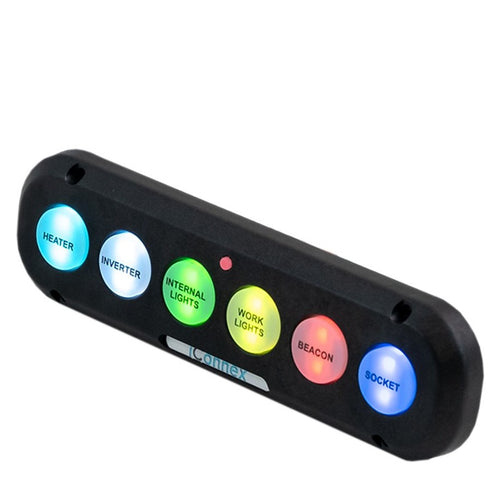 iConnex is the perfect switching & control system for the Amber Light sector, Mini Bus, Utility Company Fleet vehicles, Mobile Workshops, Motorhomes & Camper Vans. 
This cost effective switch 6 button keypad supports the iConnex control, it is tooled in a very tough plastic with hard wearing silicone switch pads that can be screen printed in house at Intellitec.
All keypads are equipped with RGB LED momentary push button switches which have dual intensity capability. They also have a programmable RGB status LED in the centre. All iConnex keypads are IP66 and can be mounted externally.
Customer logos can be requested on order for the dome inserts on the keypads for a small additional cost.
PRODUCT RELATED