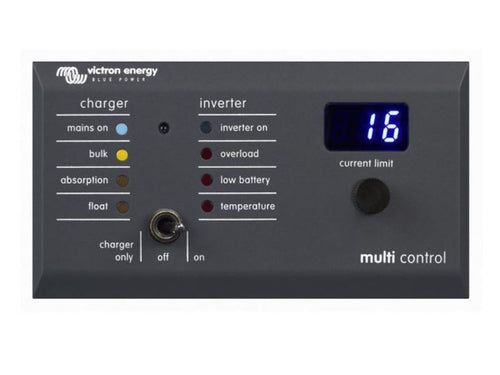 Remotely controlling and monitoring your power equipment has never been easier, this Digital Multi Control Panel GX intended both for Multis and Quattros.
It allows PowerControl and PowerAssist current limit setting for two AC sources: a generator and shore side current for example.
Setting range: up to 200 Amps.
The brightness of the LEDs is automatically reduced during night time.
An extra advantage of this panel is the easy mounting: the included mounting frame allows the user to mount the panel from either front or back side.
Due to the mounting frame, the mounting holes will no longer be visible.
The body of the GX panel is made of plastic, which makes the panel lighter and adds a modern look to the panel.
PRODUCT RELATED