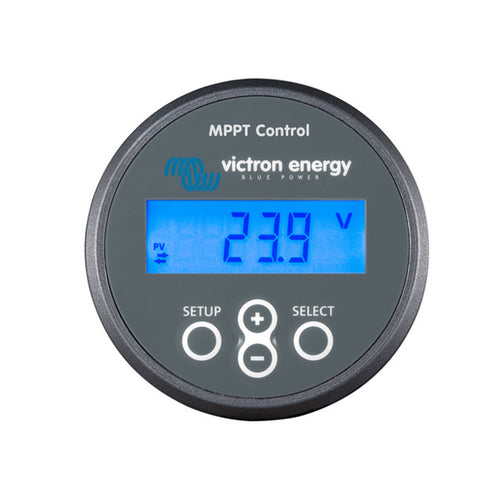 Victron Energy MPPT Control
SKU: SCC900500000
Brand: Victron Energy
Regular price $80.00 Sale ($96.00 inc VAT)
View live status information, including solar watts, battery voltage, charge current, load current and more
 View historical information A. All-time values B. 30-day historical values
MPPT setup
The MPPT Control lets you see the status as well as setup all BlueSolar MPPT Charge Controllers that have a VE.Direct communications port.
The new MPPT Control is mounted in the familiar BMV-700 series housing, maintaining a consistent and professional look to your panels and systems monitoring equipment.
To easily mount the MPPT Control on a wall, instead of flush mounted in a panel, use one of the wall mount enclosures.
PRODUCT RELATED